Reseller program
This is your chance to offer VPN services to your customers and get a cut of a growing international business stream

As a VPNtastic reseller, you'll be able to buy VPN services from us at discounted rates, starting your own VPN business without any investment. We even provide a full panel so you can manage your customers' accounts.
Reseller program highlights
Sell VPN accounts in over 100 locations
Set your own pricing
Take advantage of our wholesale rates
Your own branded VPN dialer
Powerful and flexible API
WHMCS integration
24/7 support
Reseller program requirements
Each reseller must have his/her own website
Avoid using SPAM or UCE to promote your services
Make a small prepayment (from US$20.00)
Reseller pricing
| Reseller type | Minimum Prepayment | Standard VPN / Month | Standard VPN Static IP / Month | Premium VPN / Month | Premium Unlimited VPN / Month |
| --- | --- | --- | --- | --- | --- |
| Silver | US$20 | US$5.50 | US$9.50 | US$5.50 | US$9.50 |
| Gold | US$50 | US$5.00 | US$9.00 | US$5.00 | US$9.00 |
| Platinum | US$100 | US$4.50 | US$8.00 | US$4.50 | US$8.00 |
| Diamond | US$500 | US$3.50 | US$6.50 | US$3.50 | US$6.50 |
Contact us to get started!
What makes VPNtastic your best partner?
Our parent company has over 13 years of experience providing IT services so we know what our customers want and how to make them happy. Having said that, we're a pro-customer company, which means that we will go the extra mile to achieve complete satisfaction. You can expect the same service level that we provide to our direct customers, so all you need to do is focus on selling your services and leave all the server management and monitoring to our team of highly experienced techs.

We want YOU to make money!
Looking for a corporate VPN?

Visit PushVPN.com
Over 100 Locations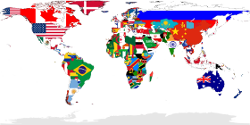 Accepted payment methods