VPNtastic's amazing VPN's features
We support most operating systems and devices
We have built our VPN network with every single user's needs in mind. That's why we support almost every single operating system and internet enabled device.

Please take a look at the full list of supported devices and operating systems, since we're sure that you'll find yours listed.
Microsoft Windows
• Windows XP
• Windows Vista
• Windows 2003 Server
• Windows 7
• Windows 2012 Server
• Windows 8
GNU/Linux
• Ubuntu
• CentOS
• Debian
• Gentoo
• RedHat
• Fedora
• OpenSUSE
Mac OS X
We support all Mac OS X versions
Android
We support Android 2.3+ in mobile phones, tablets and other devices.
iOS (iPod, iPhone, iPad)
We support all iDevices running iOS 4.2+
Routers and access points
• TP-Link TL-WR740N/TL-WR740ND
• TP-Link TL-WR842ND
• DD-WRT flashed routers
• More to be added soon!
Looking for a corporate VPN?

Visit PushVPN.com
Over 100 Locations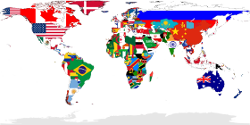 Accepted payment methods